Personalized Balloon Bouquets & Decors
From smaller balloon bouquets to decorating a certain space or a large hall with the right balloons that blend the right designs and colors into your occasion, we are your go-to solution for anything balloons.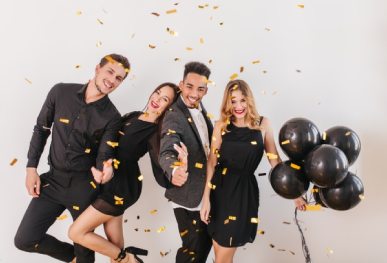 Party Games & Corporate Team Building
Parties need the zing factor. Ever tried balloon games? Bring out the child in you with interesting innovative games that get people rolling, playing along and moving hearts on that special event of yours.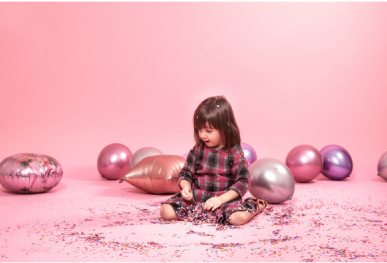 Safe, Bio Degradable, 100% Latex Balloons
Safe for children and adults and community safe balloons that are 100% Latex and Bio Degradable, we bring the best quality balloons from around the world, right to your doorstep! Its time to Go Balloons!
Meet The Team
We are a team of Happy people on a mission to spread Celebrations, Smiles and Joy.
Nobody can be Uncheered with a Balloon
And truly so
This statement is what gave way to GoBalloons, India's first specialised balloon studio. This began as a mere hobby project when its founder, Suchetna Juneja was on a maternity sabbatical. The SRCC graduate who is an Ex-Banker and a complete workaholic, was toying with some creative ideas for sole purpose of keeping herself occupied during her sabbatical when this idea occurred to her. GoBalloons had a humble beginning in a small kiosk as a mere hobby project. The sole idea was to deliver prefilled balloon arrangements for various occasions at doorstep. However while researching for the project she realised that most of the balloons available in India were very substandard, toxic and non-biodegradable. Additionally, the gas used to make the balloons float was hydrogen instead of Helium which is flammable and unsafe for indoors. The project acquired a whole new social angle, where the mission was also to spread awareness and ofcourse make the best of balloons from across the world more accessible. Do check out her blog….. for more details.
As Suchetna always puts it  "Whats fun for you is serious business for us".  At GoBalloons, we not only endeavour to deliver lovely balloon arrangements and bouquets  to your doorstep but our trained balloon artists and customer support staff make this experience memorable and hassle free. Bespoke arrangements and customised decors are our speciality and it also makes us a preferred partner for a lot of party planners, event companies and corporates.
What's equally amazing is our Balloon modelling workshop for schools. You can even book our balloon artist for your next party and trust them to make a buzz. As mentioned, we stand for all things Balloons. Don't miss out our Innovative and fun filled Corporate Team Building Exercises.